Biography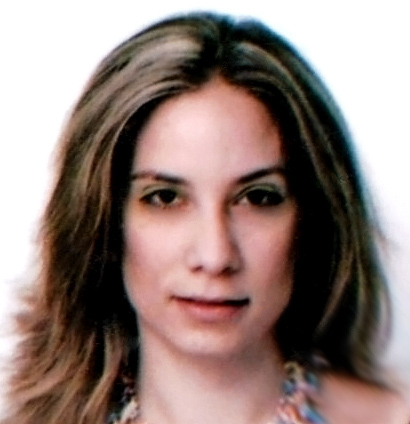 She was born in Athens. She studied Monody/Opera and obtained her Diploma with Honors in 2005. During the same year she obtained my Bachelor's in Psychology at DEREE-The American College of Greece.
From 1998 to 2000 she attended the training for orientation and mobility instructors for visually impaired people (KE.KI.PRO) and worked as a mobility officer at Linden Lodge School in London. In 2010, she concluded her Master's Degree in Music Therapy at NYU (New York University) and two years later she completed the Advanced Vocal Psychotherapy Training ran by Dr. Diane Austin, in Vancouver, Canada. She has worked as a Music Therapist in hospitals and support centers in New York, and since 2010 she has been working as a Music & Vocal Psychotherapist in Athens, in collaboration with the non-profit organization "PAMEMMAZI", the Athenian Conservatory e.t.c. She has presented her work at various scientific meetings and workshops both in New York and Athens and she has written for magazines, online newspapers, and academic journals. She is member of the Board of the Greek Association of Certified Professional Music Therapists.
She has been working as a professional singer since 1994 and in 2000 she became member of the Professional City of Athens Choir. She is currently studying classical singing with the soprano Mechthild Stamatakis.
Download the Curriculum Vitae in pdf.